---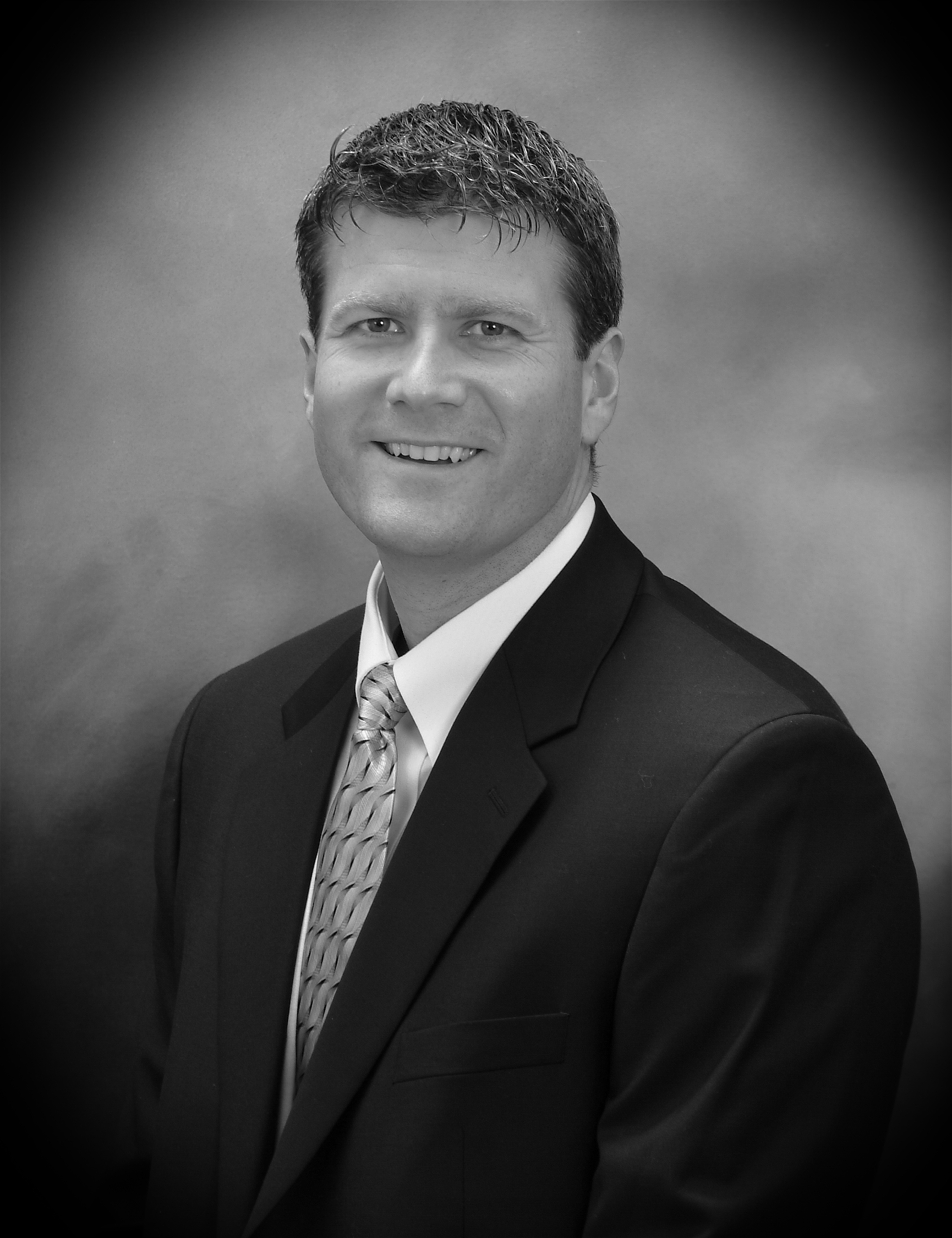 Meet Oral Surgeon Dr. Semmel
Dr. Semmel received his bachelor's degree in biology from the Pennsylvania State University. He then graduated at the top of his class at the University of Pennsylvania School of Dental Medicine. The next six years of his training were spent at the University of Pittsburgh Medical Center. While at Pitt, he graduated from medical school, completed a year of training in general surgery, and finished his oral and maxillofacial surgery residency.
Dr. Semmel is board certified by both the American Board of Oral and Maxillofacial Surgery and the National Dental Board of Anesthesiology. He is also a senior attending physician at New Hanover Regional Medical Center. He maintains membership in medical and dental societies at the local, state and national level.
A resident of Wilmington since 2002, Dr. Semmel has been practicing oral and maxillofacial surgery as part of a group practice. In 2010, he founded Semmel Oral + Facial Surgery in order to provide high quality surgical care with an increased focus on customer service.
Meet Our Team
---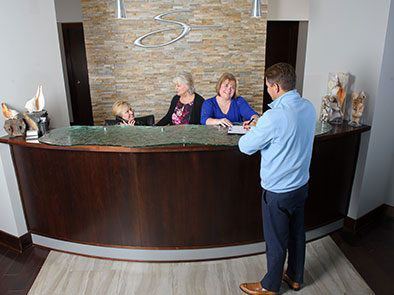 Reception
When walking into our office you will be welcomed by our administrative team. Each team member has over 12 years of experience in customer service, medical/dental insurances, Electronic Medical Records (EMR), HIPAA & OSHA compliance, and is CPR certified. Dr. Semmel has chosen each team member to provide our patients with a positive visit. Our team is available to answer any questions you have. We feel a well-informed patient is important, and will go above and beyond to address your needs.
We have a refreshment area for patients and their drivers with beverages, snacks, and Wi-Fi. Although oral surgery does not typically have repeat patients, we encourage you to make yourself at home.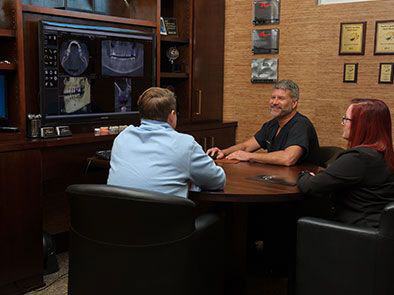 Implant Consultation
Our implant consultation area provides a comfortable atmosphere where we can discuss your proposed surgical care. Dr. Semmel is straightforward and will review the specifics of your care in an uncomplicated manner. He will explain the benefits of your treatment. Dr. Semmel will provide a treatment plan that results in optimal chewing functionality for your overall health . He uses state-of-the-art 3D X-ray technology to determine the appropriate treatment for your needs. He educates using a large screen monitor and demo videos for the patient to gain an understanding of the implant process.
After Dr. Semmel reviews treatment plan, an assistant will complete consultation with you. She will answer any additional questions, review pre and post op care, and discuss treatment fees and financial options that fit your needs.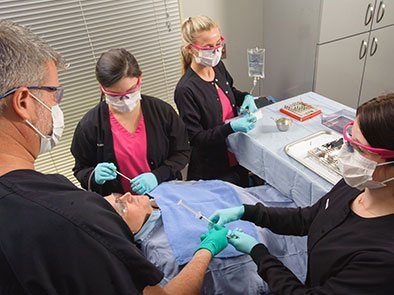 Surgical Teams and Operatories
Our surgical team will be by your side from consult to recovery. We are here to provide excellent care for each patient. In addition to your chairside needs, we make it a priority to see that you are comfortable and prepared for your procedure.
Each surgical assistant is certified in CDA, ALS, and DAANCE. They also are experienced in Electronic Medical Records (EMR), HIPAA & OSHA compliance, and SPICE.
We are prepared to put you at ease and assist with any questions or concerns regarding your procedure.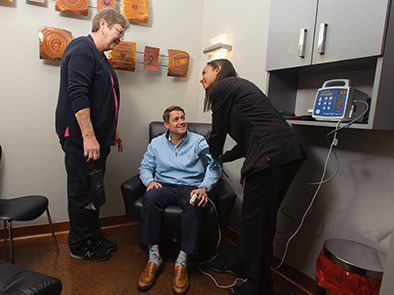 Recovery
After your surgical procedure with general anesthesia, we will walk you to the recovery area. In recovery we continue to monitor your vitals. At this time we will review your post op care. Your driver will be given detailed instructions and is encouraged to ask questions.
Before discharge you will be given a care bag containing post-operative instructions, prescriptions, gauze, and emergency contact information.
We will assist you to the car and make sure you have everything you need prior to leaving.